Ordet og lyset
Review by Lars Movin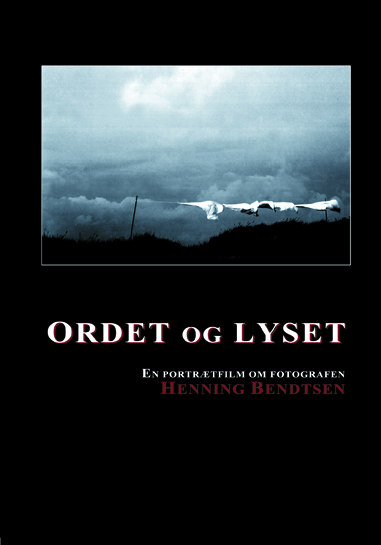 Cameraman Henning Bendtsen praised in a sober documentary on the creation of "The Word" by Carl Th. Dreyer
Henning Bendtsen does not hesitate when asked what collaborating with Carl Th. Dreyer has meant: 'Everything!' the answer is given emphatically and leaves no doubt about his earnestness.
Before the age of 30 the cameraman Henning Bendtsen (b. 1925) was a well-established name in the Danish film industry having already completed almost a handful of feature films and several short films when in 1955 Dreyer needed a cameraman for the Kaj Munk screen adaptation of 'The Word'.
At this point color film was making its entrance in Danish film industry and the first was Erik Balling's 'Kispus' (1956), but Dreyer stuck with black-white filming and the co-operation with Bendtsen proved to be a happy film historic meeting between two kindred spirits. And this very meeting is what the much younger Helga C. Theilgaard has undertaken to capture in the unostentatious film document 'The Word and The Light' produced at Filmværkstedet.
With Henning Bendtsen as a devoted narrator we are guided through central scenes in Dreyer's film about the miraculous resurrection of young Inger, who died giving birth, by the apostate theology student Johannes. The frame of the story is the conflict between Grundtvigianism and Home Mission in a Western Jutland village community in the 1930s, and Theilgaard has chosen the authentic Vedersøgård from Dreyer's film as the setting for a conversation characterized by peace and reflection.
Painting with light
Bendtsen tells how, in collaboration with Dreyer, he was permitted to expand, to detach himself from filmic conventions and paint with light:
'When I face a person, whether he or she is an actor or an extra appearing in a film, I do not know anything about the person. All I need to know is how the person is part of a story and then, by means of the lighting, try to bring out what I experience.'
The film is most engaging in the passages where Bendtsen does a voice-over on film quotes and explains in detail, how, even in situations of complicated camera motions, he puts separate lighting on each actor to stress their state of mind.
'Dreyer created an atmosphere around him that made you do your best', states Bendtsen, who 46 years later remembers that nothing whatsoever went wrong when filming 'The Word', which most likely is due to the fact that throughout life Bendtsen has been passionately preoccupied with both photographic technicalities as well as the narrative.
Whether he talks about discrete lighting effects which create modulations on the white walls of the mortuary chamber or about finding the perfect picture to back up the story, his eyes sparkle.
Henning Bendtsen shot Dreyer's last two films – the second was 'Gertrud' (1964), and later took part in realizing two of Lars Von Trier's films 'Epidemic' (1987) and 'Europa' (1991).
Helga Theilgaard's film is a sympathetic piece of film history which simultaneously works as a fine appendix to Torben Skjødt Jensen's great Dreyer film, 'My Métier' from 1995, in which a younger and more breathless Bendtsen primarily contributes with anecdotal material.
By Lars Movin
Movie critic