Helga Theilgaard (born 1976) approaches photography with an uncompromising attitude and a highly sensitive ability to meet herself and the people she portrays through her photographs. This results in a strong sense of presence in her photographic works, which brings her pictures and their characters close to the viewer, who has no choice but to feel involved.
Her works are either in black and white or in gentle, subdued colour palettes; the portraits are either razor-sharp or blurred and grainy, and the landscapes they interact have a crackling and quivering quality. With this combination, she creates highly personal and meaningful images, orchestrated with such modesty and restraint that the viewers must find a way to understand the material on their own.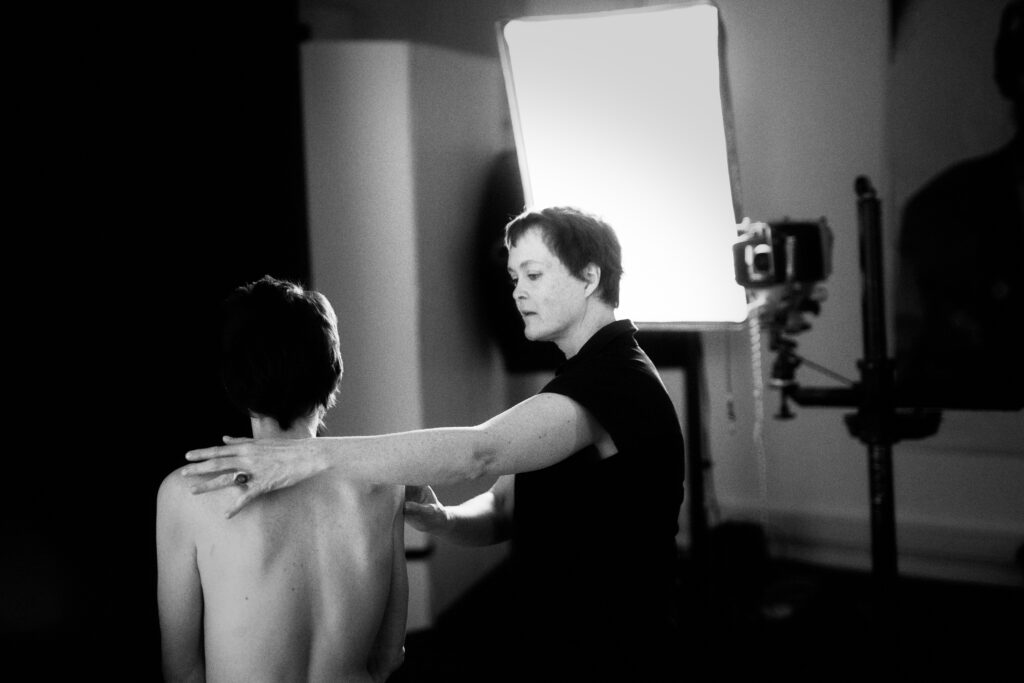 The themes of her works are how we relate to our own existence and our relation to the world around us and to society. With this, the works open up to a human vulnerability that bears witness to defeat, grief and loss, but also to courage and a forceful and undaunted presence in life. These are all states in which humans, in different ways, have a feeling of belonging on the fringes either a physically or a mentally.
Her investigation, which often reaches deep inside the people portrayed, arises from respectful dialogue and results in a significant and moving final work. At the same time, her process evidently requires a certain audacity, which allows her to get uncompromisingly close to her characters and to get herself involved. In her latest series of photographs, the deeply personal "I'm here now", the main characters are herself and her closest family, whom she has been documenting since 2013.
Here her investigation of loss is especially present, but at other times her work journeys close to people who are far from her own life, for example the marginalised and mentally ill people, whom she invites into her studio or places in environments that she finds meaningful in different ways.
With her project "The Rootless", she has twice portrayed the homeless and marginalised people of Denmark (in 2008 and 2021) in an exhibition which has been shown outside in the town squares of Denmark's largest cities.
In her project "Body of Desire" from 2014, she contacted a series of people who sell their bodies and projected her performative works on the gables of Skelbækgade in Copenhagen.
Back in 2007 the focus of her work was the residents of the small island of Christiansø, whom she portrayed through video, sound and photography and created the exhibition "The Island in the Sea" which was exhibited in places such as The Bornholm Art Museum, The Round Tower in Copenhagen and in The Nordic House in Iceland and on the Faroe Islands.
Helga Theilgaard's works successfully deliver a high level of artistic ability, where she experiments with different techniques and tools but at the same time maintains a connection with the art of classic portrait photography that she was trained in by Rigmor Mydtskov, photographer to Her Majesty the Queen.
She has also been trained at Fatamorgana – Denmark's School of Art Photography and the European Film College in Ebeltoft. In her 19 years of working with photography, she has published several photography books, and her works have been exhibited in many public spaces, museum and galleries in Denmark and Scandinavia.
She presents a distinct and deeply personal oeuvre, which is a testimony to her way of meeting the people she portrays in a unique moment of authenticity and presence.
Birgitte Ellemann Höegh, Art Critic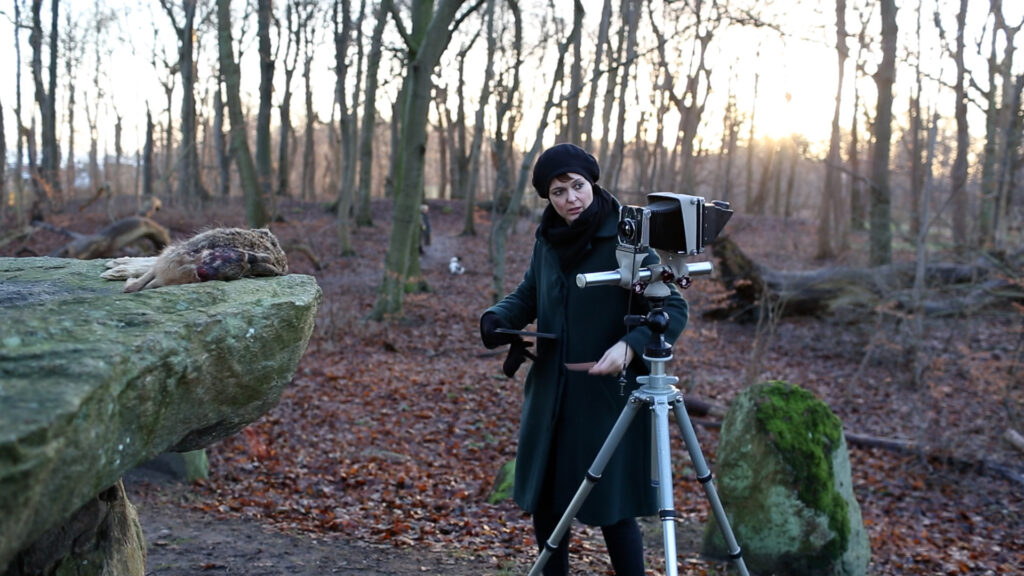 "Helga Theilgaard is able to portray something that we feel is immediately real. She is obviously technically skilled, but what you recognize instantly is the solidarity she shows the object, whether it is living persons or a landscape. That is not something you learn. It stems from drawing on your own experiences, the life you have lived. This is why Helga Theilgaard's photographs are so good. We recognize ourselves in them. As human beings, for better or worse. Vulnerable, bitter, desperate, defiant, brave, well balanced. Naked."
Tom Jørgensen, editor
'Like the painters who transformed familiar motives from Christiansø into general statements of the time they were created in almost a hundred years ago, Helga C. Theilgaard presents the different portraits and the story of the individual as an overall picture. Even though the individual story is still at the center, diversity universalizes the overall picture. A picture which tells us about the very unique and, at the same time, and maybe even more so, universally human condition which, no matter where we stay and live, can place us on the outer reefs.'
Museumsdirektør Lars Kjærulf Møller,
Bornholms Kunstmuseum
"How do I want to present myself to the world?
Dear photographer, help me look strong, look good, look like I can conquer the world. You are the one who in a glimpse bring about what I want to present to the world. You turn me towards the light, or you set the light on me and it changes my face. You ask me to think about something specific and my eyes change. The others do not know what I was thinking. If they knew."
Kirsten Dehlholm, Artistic Director,
Hotel Pro Forma