The Naked Truth
by Tom Jørgensen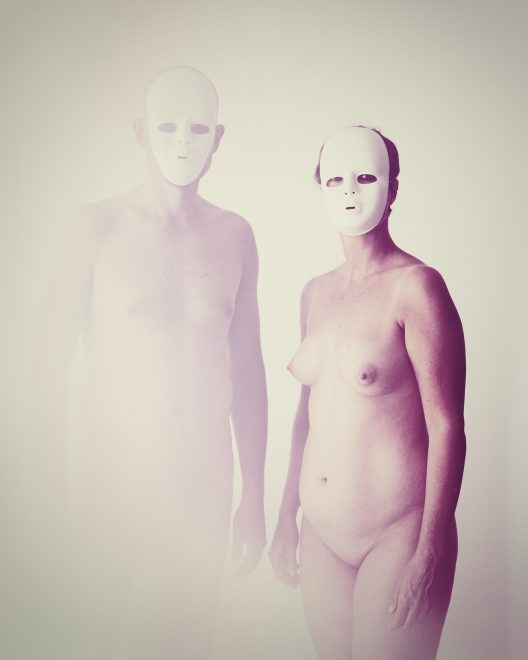 REVIEW | 101 ARTIST
We call it the naked truth, and it does not suggest anything sensual or erotic. The opposite almost. The naked truth is the rough, unvarnished realities: the deficit in the household budget, the real economy of the firm behind the glittering front, or the serious illness behind the symptoms.
In the series 'Body of Desire', Helga Theilgaard, in a remarkable way, has succeeded in capturing the ambivalence in what we normally think about when we hear or read the word 'naked'. The series shows men and women who make a living by selling their naked bodies: they are prostitutes. Helga Theilgaard exhibit their product, their commodity, to us. However, the nakedness is non-commercial, as they are not selling anything. Thus, their nudity is somehow differently relaxed compared to when they are with a client. At the same time, the laid-back attitude can also reveal the vulnerability, the resignation or the defiance, that the men or women feel, and that we, as spectators, recognize. The look in the eyes or the body posture. In this way, these bodies and persons, that we do not know, become a kind of mirror to us. For our desire, our dreams, for the entire scale of hope, happiness, shattered illusions, sorrow and privation, that our lives reflect and are built on. The unvarnished truth. The naked truth.
'I'm Here Now' is a rather personal series of photos based on Helga Theilgaard's own experience as a divorced mother, who has completely lost the inspiration to work. To rediscover it and to get a hold of her identity as a whole the artist returned to her native surroundings by Limfjorden. She photographed the people and the landscape that are her roots and her background. The light and the overall mood of this series is differently soft and almost freed. A calm has descended on the persons portrayed as well as on nature. It and they rest well balanced and do not have to pretend to be something they are not.
In both series of photos, Helga Theilgaard is able to portray something that we feel is immediately real. She is obviously technically skilled, but what you recognize instantly is the solidarity she shows the object, whether it is living persons or a landscape. That is not something you learn. It stems from drawing on your own experiences, the life you have lived.
This is why Helga Theilgaard's photographs are so good. We recognize ourselves in them. As human beings, for better or worse. Vulnerable, bitter, desperate, defiant, brave, well balanced. Naked.
Tom Jørgensen, editor